$11,200.00 or best offer
Just factory calibrated on 10/30/2018 overall good physical condition. Comes with power cord (115V input) and two heavy cables shown. Local So. Calif. pick up or can ship freight, please send a zip code for cost, Machine weighs about 375 lbs. before crating.  Lots of details on the Chroma website including manuals, please research carefully prior to purchase to be sure this is the machine you need. Below are some details from the Manufacturer:
Description The Chroma Electronic Loads 63200 series are designed to test DC Power Supplies, power electronic devices, automotive batteries, and components. Its high power ratings, parallel and synchronization capabilities make them the ideal tool for testing high power UUT's such as SMR's, UPS's, batteries, and fuel cells.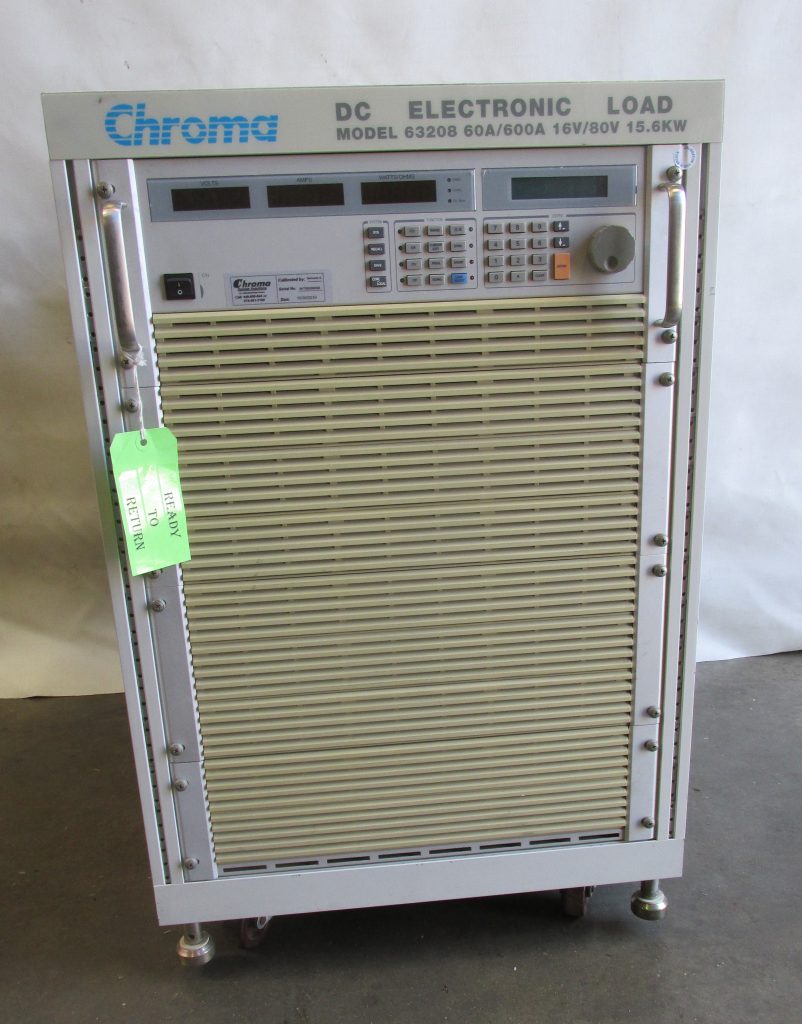 Key Features
Power Rating: 2600W, 5200W
Voltage range : 0 ~ 80V
Current range : 300A, 600A
CC, CR, CV, CP load modes
Master/Slave paralleling control mode, allow synchronous load control under static and dynamic loading mode
Dynamic loading : Up to 20kHz
Only need 1V to draw rated current
Programmable slew rate, up to 41A/µS
Measurement : Voltage / Current / Power / Resistance
Large LED / LCD display
External loading waveform simulation
Short circuit simulation and short circuit current measurement
Full protection : OP, OC, OV, OT and reverse protection
Versatile remote controller
GPIB & RS-232 interface
Surge load capability
Battery discharge timer